| | |
| --- | --- |
| | |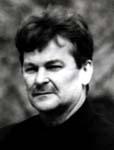 Jazz drummer. One of the most important persons of the Polish Jazz stage. He has been playing jazz incessantly for the last 45 years, performing with outstanding Polish and foreign musicians.
He made his debut in 1960 with Jerzy Paklulski "Far Quartet", played with Krzysztof Komeda Quintet, Zbigniew Namyslowski Quartet, Niemen "Enigmatic", Adam Makowicz-Tomasz Stanko Trio, Jan "Ptaszyn" Wroblewski Band, Michal Urbaniak and Urszula Dudziak Group, with Wojtek Karolak, Henryk Majewski and many others.
Bartkowski also worked with Art Farmer, Aladar Pege, Ben Webster, and Clark Terry.

He performed at the Newport Jazz Festival, Pori Jazz Festival, Montreux Jazz Festival, The North Sea Jazz Festival, Berliner Jazz Tage, Molde Jazz Festival, The New York Jazz Festival, Tauranga, Comablain La Tour, India Jazz Festival...

He is a Honorary Member of Tauranga Jazz festival Society and The New Orleans Clubs New Castle on Tyne England; has been awarded for his significant contribution to the country's cultural development and artistic education.

Since 1993 - member of Andrzej Jagodzinski Trio. Since 1993 he has been also teaching drums at the Faculty of Jazz at the High School of Music in Warsaw.

Czeslaw Bartkowski endorses PAISTE cymbals and OSCA sticks.

---
Selected discography:
Lola Zbigniew Namyslowski Quartet - Decca Records
Kujawiak Goes Funky Zbigniew Namyslowski Quartet - Muza Records
The Music of Krzysztof Komeda Krzysztof Komeda - PSJ Records
Inactin; Parathypus B Michal Urbaniak - Intercord
Super Constellation Michal Urbaniak - CBS Records
Fusion Michal Urbaniak - Columbia Records
New Jazz Festival - Hamburg Michal Urbaniak - Polydor
Unit Adam Makowicz & Czeslaw Bartkowski - Muza Records
Drum Dream Czeslaw Bartkowski - Muza Records
Clark Terry Big Band Clark Terry Big Band - PSJ Records
Time Killers Karolak-Szukalski-Bartkowski - Helicon Records (Best record of the 80's - Jazz Forum Magazine)
Chopin Andrzej Jagodzinski Trio - Polonia Records (Best record of the 1994 - Jazz Forum Magazine readers pool)
Koleda na caly rok Ewa Bem - KOCH International
Pestka - Soundtrack for Krystyna Janda movie Pestka - BMG Ariola Poland


Index | Activity | Adam | Andrzej | Records | Reviews | Video | Gallery | Contact | Guestbook
_____________________
Copyright © 1996-2005. Webmaster